Tim Glenn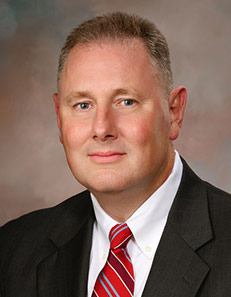 Vice President, Global Seeds/Agriculture Division
Tim Glenn is the vice president of Global Seed Platform for the Agriculture Division of DowDuPont™. He and his team are responsible for the development and implementation of seed product line and portfolio strategies, program management, as well as end-to-end seed supply chain and seed production operations around the world.
Tim joined Pioneer in1991 and has worked in a variety of marketing, sales and business leadership roles in the seed and crop protection businesses. Since 2006, he has served as North America Marketing Director, Latin America and Canada Regional Business Director and Vice President Integrated Operations and Commercial Effectiveness for the DuPont Pioneer business. Most recently, Tim was President, DuPont Crop Protection.
He earned his Bacherlor of Science from Iowa State Univeristy and a Master of Business Administration from Santa Clara University Leavey School of Business.