Cory Harris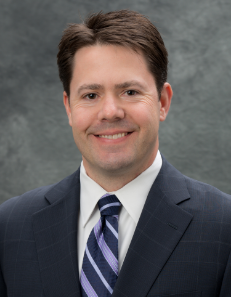 President & CEO
Wellmark Blue Cross Blue Shield of Iowa
Cory Harris holds a Bachelor of Business Administration degree from the University of Iowa, and he earned both his Master of Business Administration degree and Juris Doctorate from Drake University, where he graduated with high honors and Order of the Coif.
Harris is the President of Wellmark, Inc., a mutual insurance company owned by its members and an independent licensee of the Blue Cross and Blue Shield Association. On July 23, 2020, the Wellmark Board named Harris as CEO-Elect, to succeed John Forsyth as Wellmark's Chief Executive Officer effective Jan. 1, 2021, and appointed him an ex-officio member of the Wellmark Board of Directors.
Harris also serves in executive positions for Wellmark's affiliated entities including Chairman, Chief Executive Officer and President of Wellmark Health Planof Iowa, Inc., a health maintenance organization, and Chief Executive Officer of Wellmark of South Dakota, Inc., a health insurance company and third-party administrator. Wellmark and its subsidiary organizations serve more than 2 million individuals across Iowa and South Dakota.
Harris joined Wellmark in 2011 as Executive Vice President and General Counsel and has held a variety of roles within the organization since that time. He is responsible for driving Wellmark's enterprise-wide operations and performance in all areas of the company. He also oversees the prioritization and execution of the long-term business strategies, initiatives, and innovative efforts that support Wellmark's vision to create a sustainable health care market.
Harris is committed to making health care better by leading meaningful efforts to improve the health and wellness of Wellmark's members. He is dedicated to driving team-focused, inclusive and collaborative, cross-functional excellence, while also focusing on growth, financialstrength, and operating efficiencies that contribute to Wellmark's long-term success. Having spent much of his career shaping policy and improving operational efficiencies in health care, Harris brings a unique perspective to understanding the complexities and seizing opportunities within Wellmark's highly regulated environment. With an unwavering focus on the foundation of the company —doing what is in the best interest of its members —he is committed to achieving the company's long-term strategic goals.
Harris also serves on the Executive Committee and Board of Directors of the Greater Des Moines Partnership, an economic and community development organization led by business, civic and community leaders and industry experts.