Mary Andringa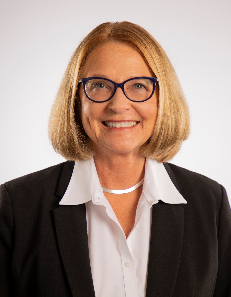 Chair of the Board
Mary Vermeer Andringa is Chair of the Board at Vermeer Corporation, a global industrial and agricultural equipment company headquartered in Pella, Iowa. Prior to assuming her current role in November 2015, she was CEO and Chair of the Board for one year and President and CEO for five years. Her earlier roles at Vermeer have included Co-CEO and COO, focusing her passion around continuous improvement and innovation efforts.
As a second-generation family member, Ms. Andringa helped continue the legacy of her father and company founder. With humble beginnings, Vermeer Corporation has grown to become a global organization with more than 3,500 team members serving the underground construction, surface mining, tree care, environmental and agricultural industries. Today, Vermeer continues to be family owned and -operated with facilities in Latin America, Asia Pacific, China, India, Europe and the U.S.
Due to her successful tenure at Vermeer, Ms. Andringa's influence is sought after as associations and businesses work together to make an impact in economic development. Ms. Andringa served on the B20, the private sector's channel into the G20, providing leadership on small business and entrepreneurship to create a better business environment. She currently serves as Chair of the Iowa Business Council and has held key roles with the Iowa Association of Business and Industry.
Her reputation as an expert ambassador for manufacturing led her to be inducted into the Association of Equipment Manufacturers Hall of Fame in 2019 and IndustryWeek's Manufacturing Hall of Fame in 2013. She served as chair of the National Association of Manufacturers (NAM) and was named Honorary Vice Chair. She served as one of 18 private sector members on President Obama's Export Council, where she represented manufacturing on important trade matters. She is also a past member of the Export-Import Bank Advisory Committee.
Ms. Andringa credits her background in education for her inherent proficiency at leadership and inspiring others in their personal and professional development. After receiving her degree from Calvin College in Grand Rapids, Michigan, she taught in public and private education across Michigan, Iowa and Nebraska for six years. Her passion for education led her to serve as the co-chair of the Iowa Governor's STEM Advisory Council. She was named one of the Top 100 CEOs in STEM by STEMconnector®.
Ms. Andringa leads in a variety of ways, including participation in the following additional boards: Member of the Vermeer Board of Directors; Director of the Vermeer Charitable Foundation; Director of the Herman Miller Company in Zeeland, Michigan; Director of Milliken & Company in Spartanburg, South Carolina; Trustee for the Fuller Theological Seminary in Pasadena, California; Trustee Emeritus at Central College.
Mary and her husband, Dr. Dale Andringa, have two children and six grandchildren.