Gage Kent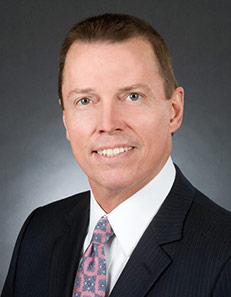 Chairman & CEO
Mr. Gage A. Kent is Chairman of the Board of Directors and Chief Executive Officer of Kent Corporation (KC). Based in Muscatine, Iowa, the company is Parent Corporation to Grain Processing Corporation (Corn Wet Milling); Kent Nutrition Group, Inc. (Animal Nutrition Products); Kent Pet Group, Inc. (Pet Products); and Kent Precision Foods Group, Inc. (Seasonings, Dry Blended Foods, and Hydration Products).
Mr. Kent is a native of Muscatine, Iowa, and is a graduate of Iowa State University with a Bachelor's Degree in Business.
Locally, Mr. Kent is a founding member (and past Chairman) of the Muscatine Charities, Inc. Board of Directors; a past member (and past Chairman) of the Board for the Muscatine Power and Water public utility; as well as, over the years, having chaired and been involved in many Muscatine community organizations such as the Sheltered Workshop, United Way, etc.. He is also a member of various social and fraternal organizations.
On the state level, Mr. Kent serves on the Board of Trustees of Simpson College (Indianola, Iowa) where he has received an Honorary Doctorate; he is a member and former Chair of the Board of Governors of the Iowa College Foundation; a member of the Iowa Association of Business and Industry; and a member of the Iowa Business Council. Mr. Kent is a founding member and past Chairman of the Board of the Iowa Cultivation Corridor and is also a member of the Dean's Advisory Council for the Business College at Iowa State University.
On the national level, Mr. Kent serves on the Board of Directors of the National Association of Manufacturers.
Mr. Kent and his wife Geri, have four children and one grandchild.
Pertinent Experience and Awards:
Led a 5X increase in revenue and profitability over the last 25 years at Kent.
Established Strategic M&A effort that has consummated over 20 acquisitions in the last thirty years.
Past attendee and Conference speaker at the Loedstar Family Business Forum in London, UK. Topic: 'How to Maintain Peace in a Family Business'
Successfully transitioned Kent Corporation from a two family owned business for 60 years to a one family owned business.
Cultivates third and fourth generation family members working in the business.
Inducted to the Iowa Business Hall of Fame in 2018
Received the Order of the Noll Award from Iowa State University in 2018
Kent Corporation designated by Wall Street Journal and Deloitte as a U.S. Best Managed Company for 2020.