Cory Reed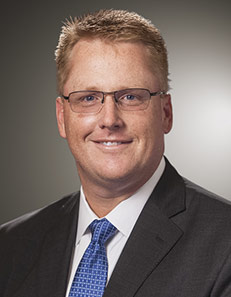 President, John Deere Financial
Cory J. Reed is President, John Deere Financial, a position he was appointed to in November 2016. In this role, he supports Deere's equipment businesses by ensuring that customers in all key growth geographies have access to competitive and convenient financing.
Reed joined the company in 1998 and held a variety of regional and platform-based marketing and sales positions. In 2007, Reed moved to John Deere International in Schaffhausen, Switzerland, where he was responsible for sales and marketing in Northern/Central Europe as well as Africa and the Near and Middle East. Later, Reed served as Director, Global Strategic Marketing, where he led the team responsible for understanding and prioritizing customer needs and managing the division's product portfolio on a global basis. He was named Vice President, Global Marketing Services for the Ag & Turf Division in August 2011 and was later appointed, Senior Vice President, Global Marketing Services, Ag & Turf Division in September 2012. In August 2013, he was appointed Senior Vice President, Intelligent Solutions Group, where he was instrumental in developing and implementing the Company's precision ag strategy.
Reed serves on the Board of Trustees the National FFA Foundation and the Board of Directors of the Global Harvest Initiative. Reed graduated from Miami University in Oxford, Ohio, in 1992 with a bachelor's degree in finance. In 1995, he received a Juris Doctor degree from The Ohio State University College of Law and worked for the law firm of Jones, Day, Reavis & Pogue until joining John Deere.