Jeff Lorenger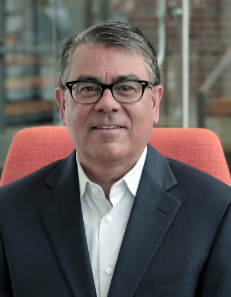 Chairman, President & CEO
Jeff Lorenger became President and CEO of HNI Corporation in June 2018, and Chairman of the Board of Directors in February 2020. During his tenure – which began in 1998 when the furniture world looked much different – Jeff has held multiple executive-level positions for HNI's workplace furnishings brands, including HON, Allsteel, Gunlocke, HBF, Maxon and HNI Global.

Prior to joining HNI Corporation, Jeff spent several years practicing law with the firm Gray Plant Mooty in Minneapolis, Minnesota in the area of general corporate transactions.

As both a strategic thinker and culture builder, Jeff always leaves an impression on the places he goes and the people he meets. Among other community roles, Jeff is a member of the Tippie Advisory Board at the College of Business, University of Iowa. He embraces challenges at work and away, whether he's mastering a new recipe, adding to his lifelong rock collection, or beating a personal best on his Peloton cycle.

Jeff and his wife Lisa have three children and live in Iowa City, Iowa.