Wells Enterprises, Inc.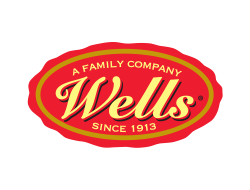 Company Website: https://wellsenterprisesinc.com
Wells Enterprises, Inc. is the largest privately held, family-owned ice cream and frozen treat manufacturer in the United States. The company was founded in 1913 and is headquartered in Le Mars, Iowa, the Ice Cream Capital of the World. Wells produces more than 1,100 ice cream and frozen novelty products, including its signature brand, Blue Bunny®, Blue Ribbon Classics® and the iconic Bomb Pop.