Tom Harty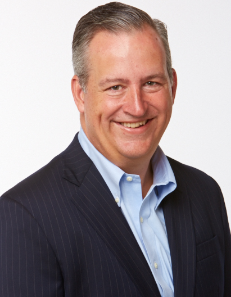 President & CEO
Tom Harty is Chairman, CEO and President of Meredith Corporation, a leading $2.9 billion publicly-traded diversified media and marketing company reaching nearly 95 percent of all U.S. women across platforms.
Meredith's portfolio includes a premium digital network of trusted brands including PEOPLE, Better Homes & Gardens, Allrecipes, Southern Living and REAL SIMPLE. Meredith's digital presence is among the largest in the U.S., attracting an average of 155 million unique visitors monthly. The company is the No. 1 magazine operator and the world's No. 2 global licensor with brand licensing activities that include a robust Better Homes & Gardens partnership with Walmart. Meredith also owns and operates 17 local television stations mostly concentrated in large, fast-growing markets reaching 30 million Americans.
Harty has played a key leadership role in developing and executing Meredith's strategic initiatives since joining the company in 2004. These include diversifying its assets and capabilities, expanding its connection to American consumers across channels, strengthening its digital competencies, such as its rich proprietary first-party data and insights, and enhancing its relationships with advertising and marketing partners.
Harty was named Chairman in 2020 and has served as CEO and President since 2018, when he oversaw the integration of Time Inc. Previously as President of Meredith's National Media Group, he led the acquisition of Allrecipes and Shop Nation, as well as the additions of the EatingWell, Martha Stewart Living, Rachael Ray In Season, Parenting, and other brands to the Meredith portfolio. Before joining Meredith, Harty was Senior Vice President, General Manager of The Golf Digest Companies, a division of Advance Magazines. He has also held executive positions at TV Guide, Reader's Digest, The New York Times Company, Forbes and Gruner + Jahr USA.
Harty is Chairman of the Board of the Association of Magazine Media and a board member of the Greater Des Moines Partnership, the economic and community development organization for Des Moines, Iowa, where Meredith has been based for nearly 120 years.
Harty earned an MBA from Iona College and a B.S. in business administration from Castleton University.