Jim Brannen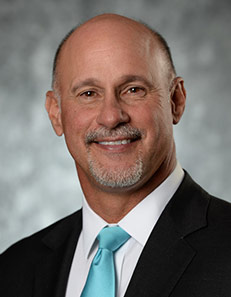 CEO
James P. (Jim) Brannen is Chief Executive Officer of FBL Financial Group, Inc. FBL Financial Group (NYSE: FFG) is a holding company that offers a broad range of life insurance and annuities through its primary operating subsidiary, Farm Bureau Life Insurance Company. FBL also manages all aspects of two Farm Bureau affiliated property-casualty insurance companies. He joined FBL in 1991, and held various positions in finance and executive management. Brannen served as Chief Financial Officer, Chief Administrative Officer and Treasurer from 2007 until being named to his current role in 2012. Prior to joining FBL, Brannen worked in public accounting. A graduate of the University of Iowa, Brannen is a member of the American Institute of Certified Public Accountants and the Iowa Society of Certified Public Accountants (ISCPA). He was named "Outstanding CPA in Business & Industry" in 2015 by the ISCPA.
Brannen has long been active in industry and community organizations, and currently serves on the board of directors and executive committee of the Greater Des Moines Partnership, on the board of
directors, audit and risk committees of Great Western Bank and as member of the Iowa Business Council and the Greater Des Moines Committee. He also serves the insurance industry as a member of the Board of Governors and on various committees for PCI, the Property Casualty Insurers Association of America and on the CIC Advisory Committee.